Since last year, it has been known that WhatsApp is working on rolling out two device support for its platform. Several screenshots and reports by WABetaInfo during this time have shown the progress on this upcoming feature by the instant messaging app.
Now, in the latest Android beta version of the app, v2.20.143, the WABetaInfo has spotted that on the primary registration screen, the app asks users to switch to Wi-Fi. As per the screenshot, it says, "Without Wi-Fi, logging in may be slow, and may use a large amount of your data plan."

Although the reason for the requirement of Wi-Fi hasn't been stated for using the multi-device feature, the report says that it could be because WhatsApp needs to transfer data — including chat history — to the other device.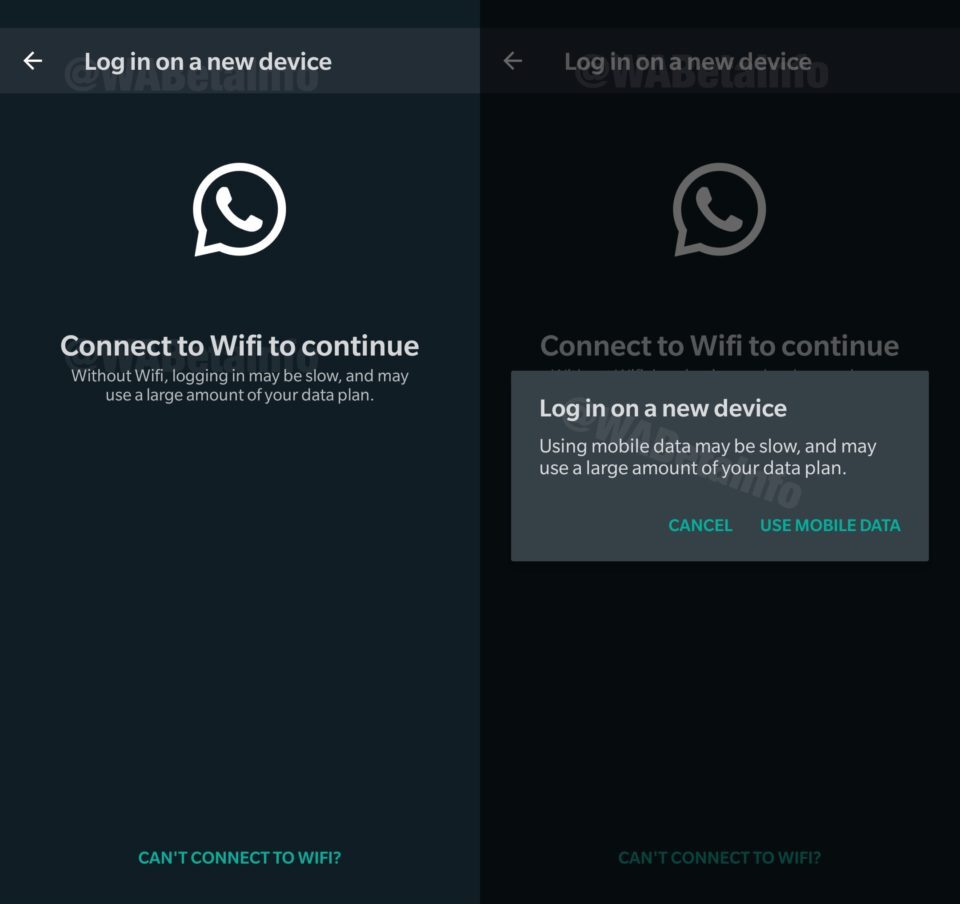 Besides this, the report also sheds some light on how the multi-device feature will work. As per the report, once this feature is rolled out and activated, all your devices that are logged in with that account will receive a message. Further, all the previous actions such as starring a message, archiving of chats will also be in sync across all devices.
Meanwhile, WhatsApp has doubled the number of participants in a group call — both video and audio. This means you can start a conversation with 7 other friends on WhatsApp either on voice or video. The feature was rolled out to both Android and iOS users with the growing dependence on video conferencing tools.
"The COVID-19 pandemic has meant that many of us are isolated from friends and family. As a result, we see that people all over the world are turning to voice and video calling on WhatsApp more than ever before. Over the last month, people on average are spending over 15 billion minutes talking each day on WhatsApp calls, well above a typical day before the pandemic," said WhatsApp in a statement. WhatsApp also ensured that voice and video calls are end-to-end encrypted even with higher participant limits.